Equi-Fab Carolina, Inc.
Specializing in Equine Nutritional Supplements
Equi-Fab Carolina, Inc., located in St. Matthews, SC, is an independently owned company specializing in equine nutritional supplements. Equi-Fab Carolina, Inc. offers a complete line of products for all horse owners. Whether you need a product to boost growth, enhance your horse's performance, or help your herd through the heat of summer, Equi-Fab Carolina, Inc. has a product for you. With a practicing equine veterinarian on staff, we can offer the most usable products on the market today.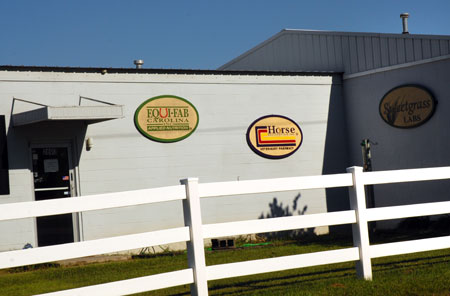 Browse through our website or call us toll free at 1-800-439-0204 if you have any questions relating to our products or if you need to place an order. We offer same day shipping on most products.